VOA
NEW PRODUCT! Optical Instantaneous Interruption Generator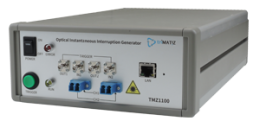 Optical Instantaneous Interruption Generator (OIIG) is designed to inspect the optical fiber
network. By generating the very short period of interruption of 0.1ms~1sec, OIIG enables
to realize the accurate inspection.
HIGH-SPEED VARIABLE OPTICAL ATTENUATOR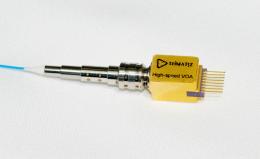 The voltage controlled high-speed VOA(variable optical attenuator) based on an electro-optic element offers high-speed performances as well as compact dimensions for easy integration or limited space environments.