Optical amplifier for PON system
This module is a loss budget extension bi-directional SOA-type optical amplifier for PON systems.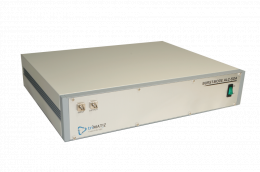 The main characteristics
・ALC (auto level control) amplification of the upstream burst signal of each optical packet with different input levels.
・Upstream (1270/1310 nm): wide input range 22 dB.
・Downstream (1490/1577 nm): high output level +9 dBm.
・Gain, output level, etc… customizable.

Technical Specifications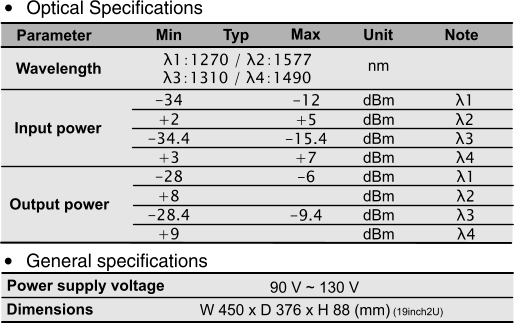 Ordering information

Catalog of this product

Optical amplifier for PON system