CW LD driver
Besides the fact that butterfly type LDs are easy to install, the CW LD driver is also easy to use. The main functions are accessible from the driver circuit itself by selectable slide switches.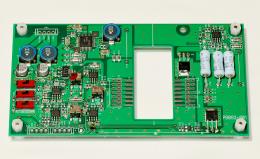 The main characteristics
・A single supply operation (+ 5 V),
・A built-in Thermo-Electric Cooler(TEC) controller,
・An easy access on the driver circuit itself of the LD drive On/Off, APC(automatic power control)/ ACC(automatic current control) mode, TEC controller On/Off switches as well as the tunable optical power by a potentiometer (in APC mode),
・Monitor functions of the LD drive current and LD temperature,
・Remote control by external signals of the LD drive On/Off and of the optical power (in ACC mode).
Technical Specifications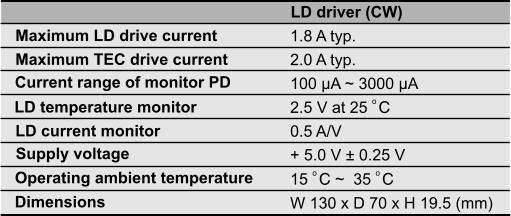 Design and integration

Ordering information
Catalog of this product

CW LD driver