Photon Tracker
The high performance multi-channel scaler board is ideal for short-range LIDAR systems due to its high repetition frequency, high sensitivity and high resolution time characteristics.
The board with multi-input channels up to 12 can also be applied to long-range LIDAR systems.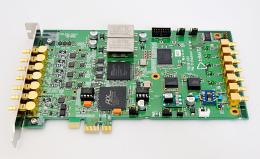 The main characteristics
・Retaining the continuity in the signal processing with fast transfer rates due to a digital control method using a FPGA,
・High-speed comparator with adjustable discriminator level,
・Compact size: half-size, full-hight PCI Express board,
・Available PG(Pulse Generator) function for Trig-OUT.

Technical Specifications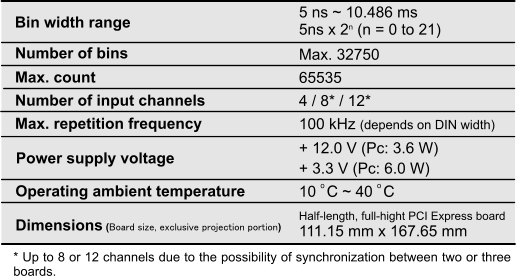 Design and integration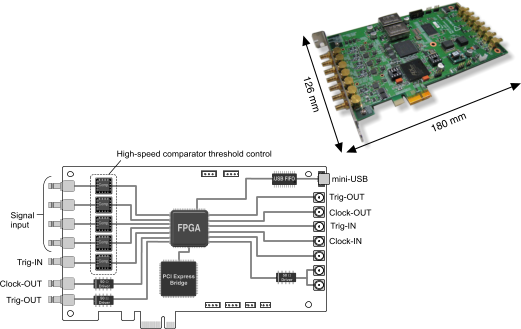 Ordering information

Catalog of this product

Photon Tracker